Dynamic Probing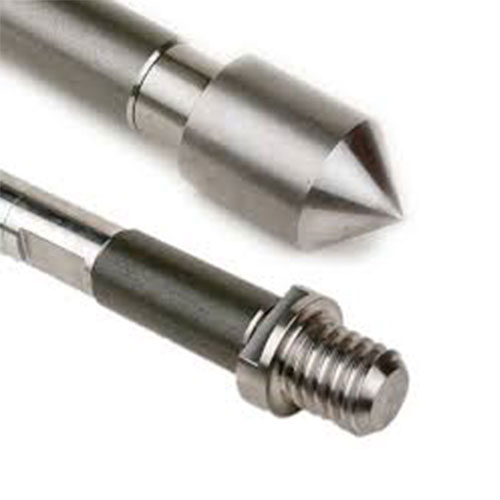 The Dynamic Probing test is used to determine the resistance of soils in situ to the intermittent penetration of a cone, driven dynamically in a standard manner and in accordance to B.S. 1377: Part 9. The equipment consists of a 90° cone which may be sacrificial or retained for recovery, a series of extension or driving rods, a torque wrench and a driving device. Our rigs are equipped to perform the Heavy Dynamic Probing (DPH) and Super Heavy Dynamic Probing (DPSH). The dimensions of the cone and the mass and drop height of the driving weight differ between the two tests.
Dynamic probing involves driving a steel cone vertically into the ground using a sliding hammer and recording the number of blows for each 100mm of penetration. The results obtained from the dynamic probe tests can be correlated to the standard penetration test (SPT). The test was designed to provide a rapid and economic method of assessing the penetration resistance of the ground and continuous profile of ground resistance with depth.
A log of the dynamic probe test results is presented in tabular and graphical form, providing a visual interpretation of the different soil strata encountered.
Got a Question?
Fill out the following form and one of our friendly team members will get back to you shortly.