Water Well Drilling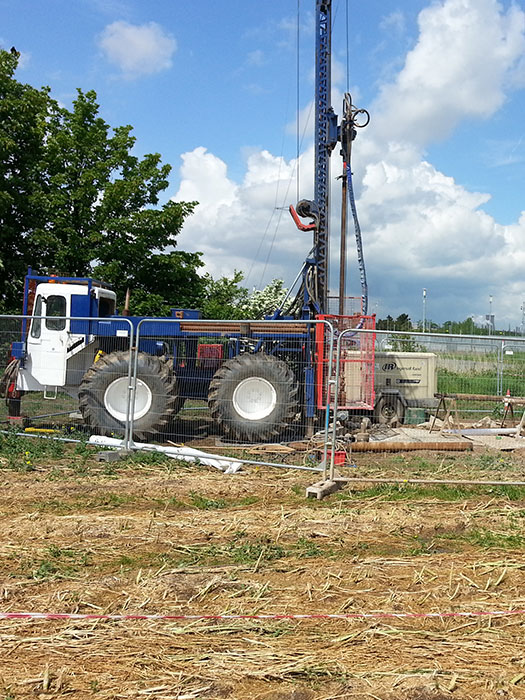 Water is a precious resource and it becomes more expensive commodity. Drilling your own water well can reduce the monthly water bill outgoings significantly, the larger the volume of water used the quicker the payback period on your investment. Since a borehole abstraction below 20,000 litres per day is exempt from licensing it is essentially free once the initial investment is paid off.
If you are considering the idea of tapping into your own water supply, we provide water well installations tailor-made to the unique requirements of each client. Our water well installation service covers all aspects of borehole design, drilling, ground work and pump installation giving you a limitless supply of clean water for your business or home.
The process of borehole drilling for own water well supply starts with an initial consultation to discuss your requirements, a site visit and the commissioning of a full Borehole Prognosis Report. Following a positive prognosis report, we will prepare a full written quotation including schedule of the works that would be carried out.
The site work includes drilling the water well at appropriate diameter (from 4 inch and up to 12 inches) for the quantity of water required or to client specifications. Our drilling equipment and workmanship are to the highest standards and comply with all regulations to make the process of drilling efficient, minimising disruption and disturbance. Drilling depths of up to 100 metres are easily and quickly achievable.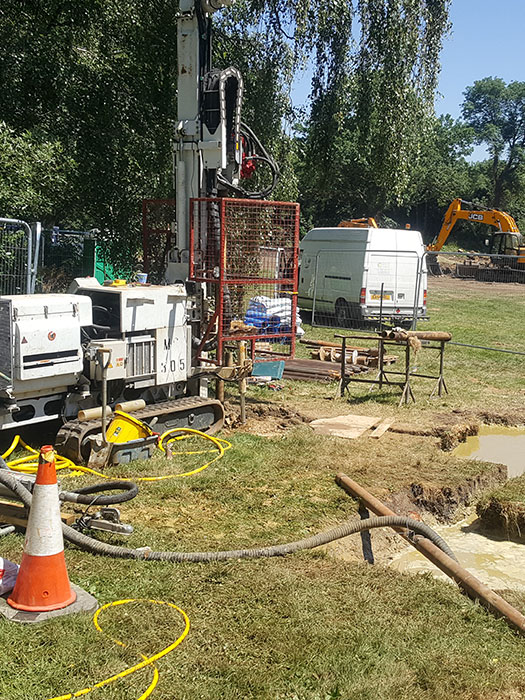 During the drilling process, the rock strata are progressively assessed to form an accurate record of the borehole, which is used in the selection of appropriate support casing configurations to ensure longevity and high performance of the water well. On completion of the borehole a pumping test would be carried out and a suitable sized pump will be selected and installed. We use high quality pumps and pumping systems such as Grundfos and Lowara with either plastic or steel riser main as appropriate for each project. We would fulfill the statutory requirement by sending the reports of the strata encountered to the British Geological Survey following the borehole completion.
AVZGeoEng provides highly competitive work and high standard of customer service, aiming to complete your water borehole with the minimum of disruption and to keep you in informed with the progress at every step.
Our Location
Got a Question?
Fill out the following form and one of our friendly team members will get back to you shortly.